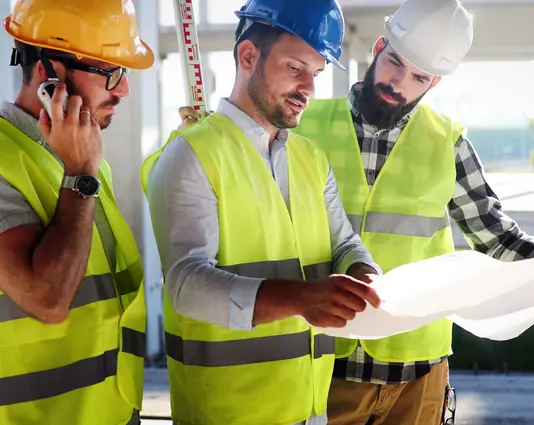 We focus on actionable solutions.
Avoid costly project delays and overruns.
Create a stronger collaboration across the team.
Reduces stress levels for you and your team by improving communication.
Helps avoid challenges by implementing positive change.
Demonstrate a best practice delivery.
Proactively identify pitfalls and opportunities to prevent problems.
Obtain the data and insight you need to make accurate and responsive business decisions.
Streamline and organise your processes for increased efficiency and productivity.
Receive training and upskilling experiences throughout the process
of the review.
Obtain objective appraisals of performance and delivery.
Improve your client relationships.
Positively impacts the health and safety compliance of your project.
Why Implement Cube's Construction Project Review?
A construction project review is an independent review of a construction project, carried out by an experienced construction consultant.
The aim of the review is to identify opportunities and any risks or areas of concern so that they can be addressed, preventing problems that impact the successful completion of the project or cause it to go outside the agreed timescale and budget.
Critical Questions Your Review Will Answer Includes:
Is your project progressing as planned?
What is the procurement status of your project?
Is your project managed in the best possible way to maximise collaboration and efficiency?
Is your project on track to be completed on time?
Is your project adequately resourced to enable successful completion?


How Our Process Works - The Three Phases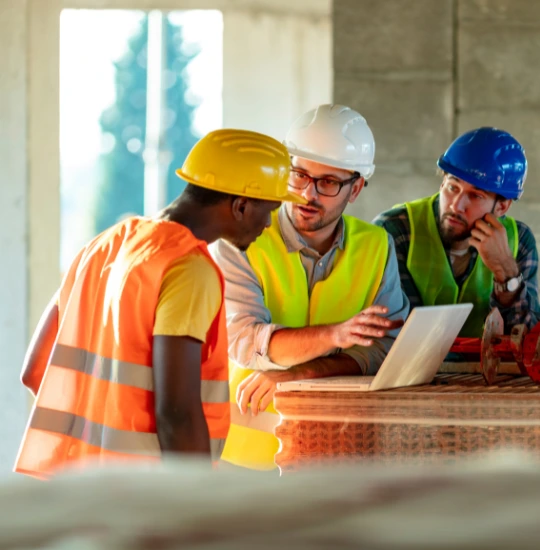 Phase One: The Listening Phase
During this first phase of the project, we'll listen, chat and work with members of the team.
Our aim is to understand your team's relationships, clarify roles and responsibilities, and establish clear channels of communication amongst stakeholders, contractors and throughout the supply chain.
Key Questions To Answer:
Which team members are included in coordination events, meetings, inspections, and client communications?
How do the current relationships impact project performance and stakeholder relationships?
What are the lines of communication?
What does the delivery team understand of the subcontractor's scope of work, attendance and progress status?
Phase Two: The Evaluation Phase
During this phase, we will assess health and safety, quality, best practices, procurement processes, and actual progress against agreed deliverables.
This is not just about documentation. Our approach is to get out on site and talk to managers, subcontractor supervisors, and operatives to get their perspective on progress, challenges and successes, to give us an independent snapshot of the factors contributing to the project.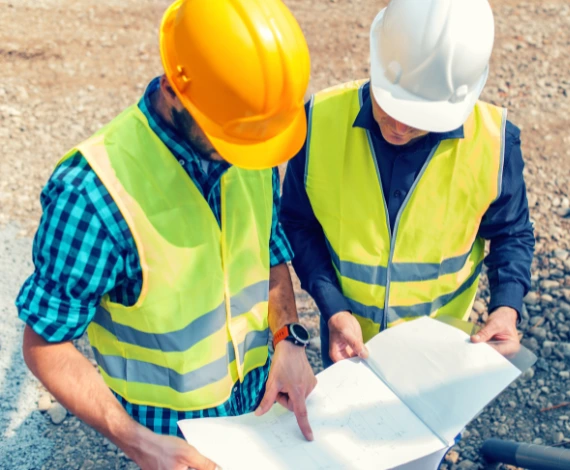 Health And Safety Performance – Has the statutory documentation been completed satisfactorily? How well do subcontractor submissions reflect site constraints, responsible parties, and programme logic? Who is responsible for managing the distribution of information through forward planning?
Design Management – How are the design elements being managed? What processes, controls and gateways are being applied to ensure successful and timely completion?
Procurement – What is the status of secured procurement? What is the process for new procurement? Do the subcontractor start dates relate to the current programme? Are sufficient lead-in times allocated and identified? Does the procurement plan specify the design responsibilities and coordination requirements for subcontractors?
Applying Best Practice – Does the team employ best practices in managing the work and interacting with stakeholders? What impression does the project give of the company's reputation? What considerations does the team make regarding quality?
Programme And Progress – Does the programme content reflect the actual scope of the project? Is it logical? Is the recorded progress to date an accurate reflection of completed works on site?
Performance Against Deliverables – How is the project team being supported to realise the technical, social, or practical tender deliverables? Have the commitments made during the tender period been recognised? Has the pre-construction team communicated these clearly to the delivery team for implementation?
Phase Three: The Planning Phase
With all the relevant data gathered and an independent view of the project status and performance, we can combine everything to create a proactive action plan for implementation.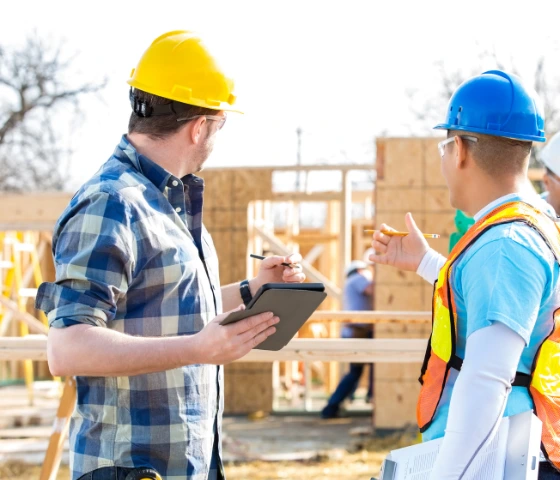 Cube's Construction Project Review Outcomes To Support Project Delivery Include:
Summary Of Findings – We review the evaluations, and prioritise the findings based on facts, to define areas of performance that need redirection, clarity, or further investigation.
Recommendations – Based on the observations in the report, we provide clear and concise recommendations. These are direct and specific to the project status and challenges and provide a clear objective structure for consideration by the project and senior management team.
Forward-Looking Action Plan – Following our recommendations, we will formulate a cohesive plan with priority tasks allocated to the most appropriate individuals. This plan is mindful of the project's status, i.e, the progress on site, procurement to date, design completion status, and the existing roles and responsibilities.
Project Team Debrief – Once the plan has been established and shared, it's time for a debrief. Cube consultants will attend a meeting with the team to discuss the content and consider the proposed solutions.
A Bespoke Action Plan For Improvements
Our bespoke approach to the Project Review action plan and recommendations is to empower your teams with increased capability and working knowledge through the reports, assistance and support given throughout each phase.
With real-time, objective evaluation we review deliverables, procurement, project planning, process implementation and client communications. We will provide information for an effective project start or the vital means to appraise its ongoing status.
Who Benefits From A Construction Project Review?
Construction Project Reviews are requested by senior construction management, end-users, developers, architects and those in charge of building and construction in the public and private sectors.
You who may have concerns about project delivery and are looking for ways to avoid or resolve delays, or simply want a proactive way of updating your processes as part of your continual improvement strategy, you can benefit from Cube's Project Review.
A Project Review may be requested if there are concerns that a project isn't going to plan or is high-profile; challenging; or if there are difficult relationships to manage within the team.
Reduce Risk And Avoid LADs
The Turnaround:
Our Project Reviews typically take around two weeks to complete but can take longer depending on the challenges.
The process starts with an initial consultation with you and your senior team, after which your consultant will request further information and the opportunity to review project-related documents, such as control documents and client reports. They will then arrange a time to visit the site for a full day to review processes and speak to project managers and operatives.
After we have gathered all the information, your consultant will need time to assemble your report, define a bespoke action plan, and communicate this back to you. Each Review includes follow-ups and support to make the suggested project improvements.
We will work around your schedule to minimise disruption and conduct work at a time most effective for you.
Capabilities And Areas Of Operation
We offer construction project reviews to businesses across the UK.
We improve on-site delivery and mitigate risk whether appointed by the contractor, investor, developer, architect and designer or the end user client commissioning the work. Our experience covers all sectors inclusive of residential, commercial, industrial, new build, fit-out and refurbishment.
Find out more – to request more information or speak to one of our consultants about arranging a review for one of your projects, please call 01157060338 today.

Our construction contractor client won a competitive tender and was given the opportunity to deliver a one-of-a-kind, regeneration project of a Grade II* listed building in...
Our construction contractor client had some concerns about a major refurbishment project at a historic university campus. At a glance Project: Project review and best practice...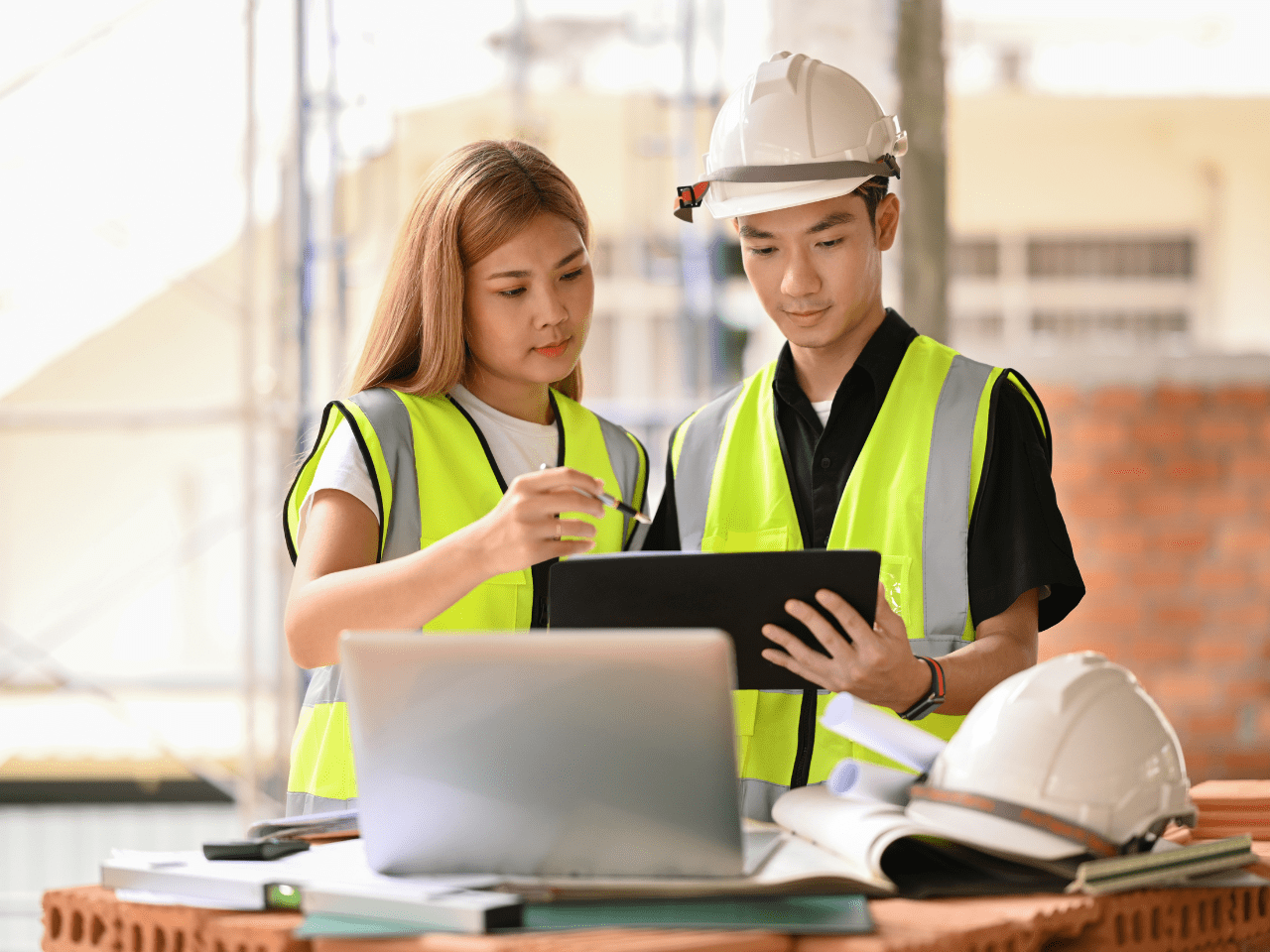 A construction project review is a comprehensive evaluation of a construction project from start to finish, analysing the project's quality, budget, programme, and overall...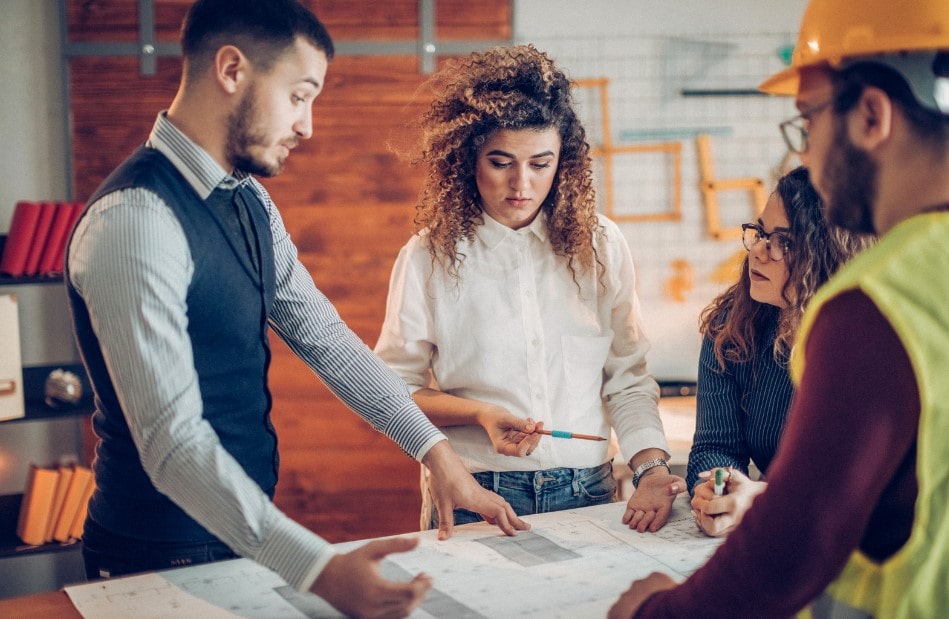 In construction project delivery, time is money. Even minor delays and budget overruns can be costly, resulting in lost revenues, reduced margins, potential LADS, unhappy clients,...