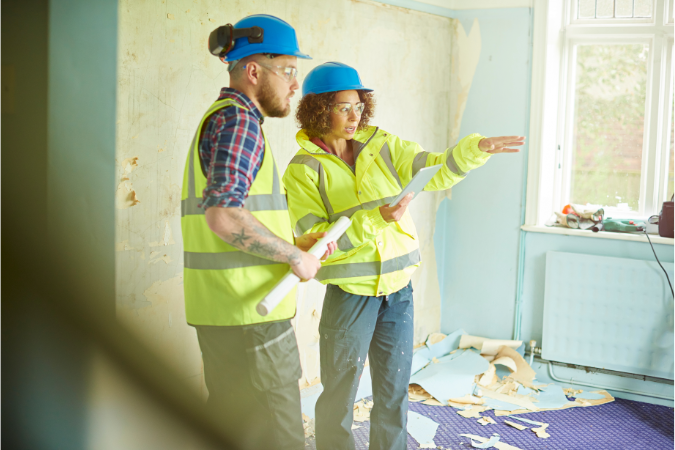 Managing construction projects with construction management software
Managing a construction project can be like spinning plates, and the more variables involved, the more plates you have to spin, increasing the risk of delays, challenges, and overruns. Construction management software is a valuable asset for contractors, helping minimise project delays, extra costs, and unforeseen difficulties, and enabling contractors to manage larger and more complex schemes with fewer resources.
Unlike general project management platforms, which are not set up for the construction sector and usually require a high degree of modification to provide genuine use, a bespoke construction management software platform, such as Milestone from Cube, is designed to address the specific challenges contractors face day to day and keep construction projects on track through every stage. Let's look at the main benefits of investing in construction management software and how it can reduce the expense and stress involved in managing demanding projects.
Streamlining processes
By integrating construction management software into their planning and management processes, contractors can automate a wide range of processes on-site and in the office, integrate communication channels between stakeholders, and reduce delays and errors in the construction process. For instance, the software can automate project programming, procurement management, invoicing, and reporting, saving time, and allowing contractors to deploy resources more effectively on-site. A good software platform can also enable better mobile collaboration between architects, engineers, site managers, suppliers, and clients, by facilitating real-time updates and feedback, and reducing the frustration of communication lags while people are away from their laptops and computers. They can avoid miscommunications, prevent duplication of effort, and make responsive and timely decisions.
Highlighting issues
Construction projects are prone to a frustratingly large number of potential errors, some of which can be costly and time-consuming to resolve. Construction management software can help contractors identify and highlight issues and blockages before they occur, allowing teams to implement fast and effective solutions before they escalate. Using construction management software, contractors can track activity, develop practical and innovative solutions, and implement measures to prevent recurrences, helping ensure that the project outcomes are of the highest quality, completed within budget, and on time.
Track documentation
Keeping track of all the important project documents contractors need for compliance and project delivery can be a real challenge for contractors. Construction management software helps by centralising all mission-critical project documents into one secure cloud-based storage area, including contracts, drawings, and files. By keeping all documentation in one place and accessible to authorised stakeholders, it's easier to keep everyone on the same page and avoid misunderstandings. A central interface also reduces the time involved in searching for and updating important documents, as well as ensuring that all changes are immediately communicated to stakeholders for action and tracked for follow-up.
Risk management
A construction management platform can also assist in risk management. Some of the common construction project risks are delays, cost overruns, quality issues, safety hazards, and potential environmental impacts. A construction management system can help to mitigate, prevent, or reduce these risks by improving the efficiency and productivity of work, enhancing the accuracy and reliability of data, facilitating real-time information sharing and decision-making, and enabling better performance monitoring and control.
Construction project management software from Cube
Our innovative construction project management software, Milestone, offers contractors an intuitive and cost-effective way to streamline all elements of project management, lowering operational risk and overheads. Please view our pricing information, or message one of our team to find out more today.
Image Source: Canva