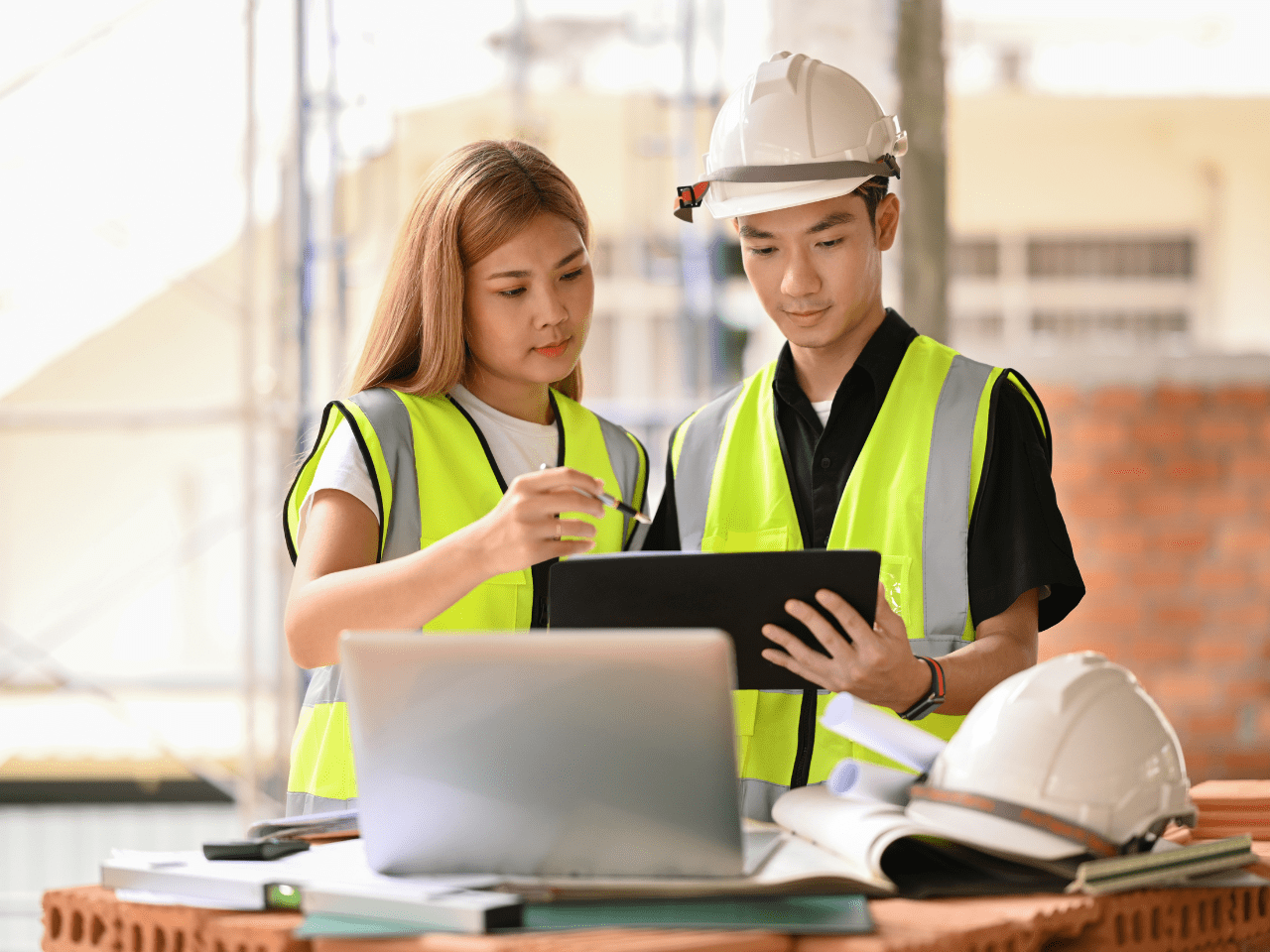 How a construction project review can build on success
A construction project review is a comprehensive evaluation of a construction project from start to finish, analysing the project's quality, budget, programme, and overall success. The review is conducted by an independent team of experts - usually from a construction consultancy, such as Cube – who have technical knowledge and experience in construction project delivery, troubleshooting, and problem resolution, without being direct stakeholders in the project.
How is a project review conducted?
The shape and structure of each review will depend on the project scope and objectives. Throughout the process, the consultancy team will assess the procurement and programme progress, design, specifications, speak to people on-site, review essential project documentation, and investigate key issues identified.
A construction project review post-completion is extremely valuable, as it helps to highlight areas that need improvement and ensures that future projects can be built on success and lessons learnt. However, construction project reviews are not simply retrospective exercises. Many contractors carry out reviews at fundamental stages of the project in progress, allowing them to identify and resolve potential blockages such as, supply chain issues, or resource difficulties before they escalate into situations that cause the project to overrun.
Information gathering and evaluation
The construction project review process begins with gathering relevant information from all stakeholders and information sources. These sources include core documentation related to the project such as contracts, programmes and procurement schedules, drawings, and technical specifications. They may also involve interviews with subcontractors for team members to gather their experiences into a comprehensive picture of how the project is managed and executed.
Once this fact-finding stage has been completed, the next step for the review team is to evaluate communications and roles and responsibilities across the team. The reason for this is to uncover any gaps, duplications, or obstacles that could lead to misunderstandings and conflict, as well as highlighting areas for improvement that could strengthen decision-making throughout the project. The review will determine, for example, whether there is a clear chain of command and accountability between teams and supply chain partners, and if information is being shared and conveyed in an effective manner between stakeholders. It's also important to assess any areas of conflict to identify their cause and resolution.
Team performance and project delivery
The next step is to assess the performance of the project team as a whole. On an individual level, this involves evaluating the efficiency and performance of each team member against KPIs, technical proficiency, and adherence to the programme, as well as understanding any real-time difficulties or successes experienced during the review period. On a collective level, the review will assess how well the team worked and collaborated together to achieve shared objectives, and whether they face any skill shortages or resourcing issues that could hamper the work or reduce productivity.
It's also beneficial for the team to review the health and safety procedures that are in place during the project review period, as well as any changes to the programme that could impact site health and safety.
Learning and celebrating success
A project review will uncover both strengths and limitations in a team, highlighting things that are done well, as well as areas for improvement. In some cases, a project review can make difficult reading for construction managers. However, the ultimate purpose of a construction project review is not to point the finger or allocate blame, but to learn from both successes and failures, to drive innovation and continuous improvements moving forward. A key part of this is celebrating successes and documenting the lessons learned during the course of the project. This helps avoid the same issues occurring in the future and lays a strong foundation for successes to be replicated and built on during subsequent projects.
Construction project reviews from Cube
To discover the benefits of a construction project review and how they can save you money, improve project delivery, reduce the risk of delays and overruns and protect margins get in touch today to request a quote.
Image Source: Canva